Inclined To Meet updates coming soon....
Inclined To Meet Archives: 
The meeting was too good to miss, so we recorded it for you! Check back here after each meeting for the recording to catch up on all things Incline Village/Crystal Bay. We hope to see you at our next Inclined To Meet!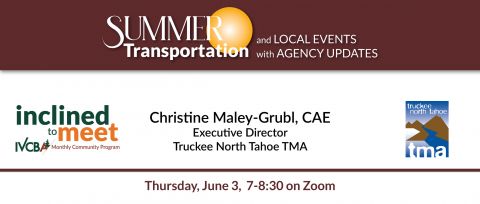 Topic: IVCBA Inclined to Meet Summer Transportation and local events with agency updates. 
Topic: IVCBA Inclined to Meet Apr 22, 2021 Featuring Sierra Nevada University President Rob Valli
Meeting Recording:
Access Passcode: IVCBA042221*