Technology has changed our lives in so many ways, from health and medicine to transportation to quality of life and more. But one of the main areas of our lives where technological advancements play a large role during times of crisis is in communication. Social media has helped us coordinate relief efforts, to share information and, in the case of Luke Stevenson, to bring us all closer together and to entertain us. Photo at left: Facebook, LukeSings-Luke Stevenson.
Originally from the Midwest, Stevenson has been making Tahoe music for more than a quarter of a century, and it was back in 1996 that his first CD – In Tahoe – was released.  Several years and a number of CD releases later, he performs regularly at the Lone Eagle Grille at the Hyatt Regency in Incline Village, along with a heavy schedule performing at other venues and events.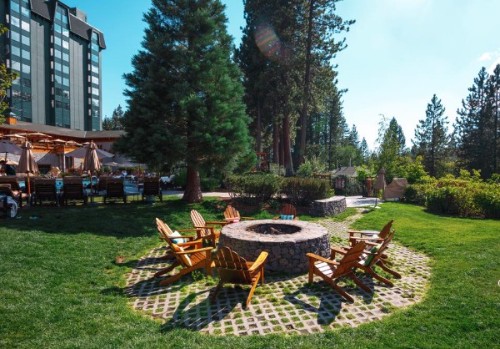 Of course, those who provide live entertainment have had to make adjustments in the current COVID-19 restrictions. In the case of Luke Stevenson, this means that you can often find him delivering his music through alternate channels, such as his live Facebook concerts. It's not unusual for Saturday evening to find him on the social media platform live streaming his blend of classic songs and favorite music. Photo at right: Facebook, Hyatt Regency Lake Tahoe Resort, Spa & Casino.
In addition to being a welcome bit of live entertainment in a time when such activities are hard to come by, this is another example of how life at Tahoe is so often a case of community members supporting one another. There is a virtual tip jar so that audience members can show appreciation for Stevenson's efforts through financial donations. It's not only a means by which both locals and those from out of the area can help support the Tahoe arts community, but Stevenson also donates a portion of the proceeds to the Hospitality Industry Partnership, an organization that provides meals to those in the service and hospitality field who have been financially impacted by the pandemic.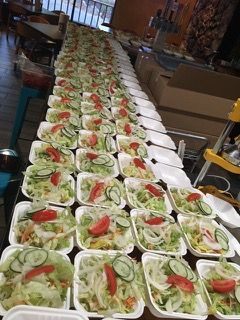 This form of contribution to the community joins other efforts such as Incline Serves http://inclineserves.org/, a collaborative initiative that helps support both local restaurants and residents in need. The partnership has raised more than $50,000 and delivered more than 3,000 meals but is seeking additional financial support to continue the service through the month of June. Photo at right: Courtesy Incline Serves.
Another local project is the Geno Angel Family Grants program https://angelatyourdoor.org/geno-angel-family-grants.html presented by the Incline Village Rotary Clubs, in which those who live or work in Incline Village or Crystal Bay and who have taken an economic hit due to the pandemic are eligible to apply for a grant to help in this time of hardship. 
Stay up to date on Luke Stevenson's performances at his Facebook page at https://www.facebook.com/lukestevensonsings/, and follow the other community efforts to support those in the Tahoe area by visiting https://tahoe.com/business/incline-village-covid.